The RMB Class Of Programme is a unique talent programme that gives gifted, street-smart maverick entrepreneurs from non-financial industries an alternative entry into the bank.The candidates learn more about the inner workings of a corporate and investment bank, have access to the bank's top talent and executives and can tailor-make their experiences to grow their careers.The bank in turn gets the opportunity to tap into these unconventional thinkers' minds to create innovative solutions for our clients, society and stakeholders.
Who qualifies?
At RMB we believe that great minds do not always have to think alike. That's why we are looking for people with a unique ability to view the world differently to join the RMB Class Of Programme. RMB Class Ofs are dynamic and unconventional. They are smart, driven and have excelled in all aspects of their lives, from academics to culture and sport. They have the ability to question the norm, disrupt the status quo and have the types of skills that could define and shape the future of corporate and investment banking.
Characteristics of a RMB Class Of
Highly-driven
Self-starter
Comfortable with change, adaptable
Innovative
Opportunity seeker
Curious about finance and corporate and investment banking
Able to network and build strong relationships
Entrepreneurial flair
Post graduate qualification (Masters, MBA, PhD, etc.) in STEM or business
3+ Years' relevant working experience
Experience in strategy and/or management consulting, strategy and innovation or related experience with exposure to systems and design thinking
Innovation hub or consultancy experience
Process optimisation
Customer experience design
Creative thinking
Financial analysis and insights generation
Data analytics
Scenario building
Business case development
Programme/project management
Affinity for sustainability/ESG
Frequently asked questions
How did the RMB Class Of Programme come about?
Paul Harris, one of the founders of Rand Merchant Bank started the RMB Class Of Programme in 1993 to offer street-smart maverick entrepreneurs from non-financial industries (with a passion for finance, with far more than just good grades) an alternative entry into the bank.
Paul didn't want RMB to lose out on superstars, just because they didn't have the appropriate background, and so the grooming Programme came about to entice said mavericks and provide them with the tools to succeed and enter the world of Corporate and Investment Banking.
How does the RMB Class Of Programme work?
The RMB Class Of Programme is unstructured, but supervised at a high level and places candidates in a sink-or-swim environment. Chosen candidates are placed on a two to three-year rotation programme to learn more about Corporate and Investment Banking. They are free to switch between departments during this time and are responsible for their own career development. RMB Class Ofs have access to a team responsible for assistance and advice around rotations, although they are encouraged to do their own networking as they become more established.
How long are the rotations and how many rotations does one do?
The rotations are completely unstructured and tailor-made to suit the individual, the desired learning outcomes, and the opportunities that are available at the bank at the time. Some people rotate only once or twice (the average length tends to be around six months per rotation), while others prefer to rotate as much as possible before rolling off into one of the divisions at RMB.
If I have completed sufficient rotations and have now decided to 'roll off', what is the procedure?
The procedure is very simple. If you find a division in which you would like to remain permanently, provided the Business Unit Head is in agreement, the roll off happens by agreement between the BU Head and the RMB Class Of .Class Ofs are already permanent members of staff, so deciding on the end destination is merely a formality.
How do we recruit candidates for the RMB Class Of Programme?
The RMBClass Ofrecruiting team receives CVs with motivation letters and academic transcripts from applicants wishing to join the Programme.
A RMB Class Of screening panel takes place each month and successful candidates are invited to participate in interviews. There are three rounds of interviews, with a panel of around four people per round. The final round is with the Management Board of RMB, including the CEO.
What are the benefits of entering the bank via the RMB Class Of Programme?
The RMB Class Of Programme is ideal for someone wanting to break into Corporate and Investment Banking, but who is not yet sure which area within the bank they are best suited to. The RMB Class Of Programme allows the individual to rotate through several different areas and divisions within the bank, with a view to finding a home in their eventual area of choice.
What are the hiring criteria for the RMB Class Of Programme?
RMB Class Of candidates are chosen for their ability to think beyond the barriers of conformity. They are total all-rounder mavericks who have the ability to adapt and change to take advantage of opportunities. They have at least four years' working experience and they don't have a background in Corporate and Investment Banking. In fact, the more unusual their work experience and degrees are, the better. Previous RMB Class Ofs have included medical doctors, historians, wine makers, lawyers, management consultants etc.
Potential RMB Class Of candidates are self-starters, smart, driven and have excelled in all aspects of their lives — ranging from sporting achievements to entrepreneurial excellence. Successful candidates tend to have strong academic achievements, post-grad qualifications, star quality and clear X-factor.
Candidates' ability to think on their feet, alignment with RMB's culture and values, and ability to demonstrate an unparalleled excellence of character are tested.
If you had to list the five most important attributes of a RMB Class Of, what would these be?
Intellect
Achiever
Entrepreneur
Financial acumen
X-Factor
How important are academic qualifications? Do I really need to be a summa cum laude to qualify?
Yes. Academic qualifications are important — not only in terms of qualifying for the RMB Class Of Programme, but also to work for RMB. At RMB we nurture and celebrate inspired thinkers and entrepreneurs who challenge the boundaries, engage in vigorous debate, create their own opportunities and apply thinking that can change our world. We do not subscribe to business-as-usual practices — rather big thinking that requires our employees to stretch themselves, to push the boundaries, to think differently, have an entrepreneurial spirit and a desire to make a difference in the world.
Do extramural achievements count at all?
Yes. A RMB Class Of is a well-rounded person who has excelled in all aspects of their lives — ranging from academic achievements to sporting excellence and entrepreneurial brilliance. If you are the summa cum laude student who has travelled to interesting places, who sold lemonade to fund your studies while winning the boat race in the pub, then you are that one in 100 000 individual who we want on the RMB Class Of Programme.
If I apply, what are the odds that I will make it through to the offer stage?
We receive in excess of 3 000 applications for the RMB Class Of Programme each year and we hire two to three candidates annually.
I've been working as a trader, can I still apply?
No. Generally we would say that you are already in the finance field and therefore do not need RMB Class Of to join RMB. You could apply directly.
I'm a CA wanting to move into Investment Banking. Is the RMB Class Of Programme the right opportunity?
Again, we would recommend that a direct application to one of the areas of the bank makes more sense than via the RMB Class Of Programme.
I want to ultimately work in Corporate Finance, should I still apply for the RMB Class Of Programme?
No, apply directly to Corporate Finance. If that is where you want to be, there is no need to spend time rotating around other areas of the bank as this only delays you becoming firmly established in the Corporate Finance team.
Are the RMB Class Ofs mentored in any way?
Yes. RMB Class Ofs are offered mentorship and personal development throughout their rotations. It is however largely self-driven and depends on the individual's requirements and preferences rather than a formal mentoring process.
Is the RMB Class Of a management development programme?
Not specifically, although it is the aim of the Programme for the Class Ofs to become managers in time – albeit of small teams. That said, the structure of RMB is not hierarchical and management tends to evolve when individuals prove themselves successful in what they are doing, rather than as a structured promotional programme.
Is there any additional training one receives as a RMB Class Of ?
There is a strong emphasis on ongoing and additional learning at RMB Class Ofs like all RMB employees) are not only encouraged, but expected to pursue additional studies. The bank encourages said studies, financially and from a support perspective. There are training sessions for the RMB Class Of group as a whole, and then there are additional individual courses and studies available dependent on need.
How are RMB Class Ofs managed from a delivery and performance perspective?
RMB Class Ofs like all RMB employees, take part in a 360-appraisal process, and also have additional feedback sessions: a goal-setting meeting at the beginning of each rotation and a performance assessment session at the end of each rotation. Areas for development can be addressed with coaching or additional studies.
How can the RMB Class Of Programme help you?
"I came from a non-financial background, so I immediately benefited from the Programme by picking up a variety of different skills as part of the rotation programme in the bank..." – Simon Fifield, Head of RMB Westport.
What stands out for you about your RMB Class Of journey?
"It was a very challenging but rewarding experience..." – Mark Fox, RMB Class Of alumni
I'm interested in the RMB Class Of Programme, how do I apply?
Click on 'apply'
Complete the application form
You will receive a email with further details
We will let you know within one working week whether your application has been successful and what you can expect from the recruitment process
How do you measure candidates in terms of their suitability for the RMB Class Of Programme?
The RMB Class Of Programme is highly regarded and we work hard to maintain its exclusivity. We review several applications and only make a handful of offers each year, which goes to show just how extraordinary the RMB Class Ofs actually are.
Our RMB Class Of alumni are individuals in the professional world who have gone on to become notable achievers (CEOs of large institutions, top deal makers etc.) which proves the RMB Class Of Programme is a great trajectory.
What is the upside to joining RMB via the RMB Class Of Programme versus a direct hire?
For a candidate with a non-relevant degree or background it would be hard to join RMB as a direct hire as the business units have a need for prior experience. The RMB Class Of Programme would therefore offer an alternative entry into the bank. While on the Programme, the individual can build up the appropriate technical skills to enable him/her to perform the respective role in the bank.
If you are not sure what you want to do at RMB, the RMB Class Of Programme offers you the luxury of rotations through the different business units before deciding where to roll off. Another benefit of being a RMB Class Of is that it gives you access to a network of alumni, which you can leverage, both while on the Programme, and after rolling off.
What are the potential downsides to the RMB Class Of Programme as a means of entry into RMB?
There are few, if any downsides to the Programme, as long as the pre-selection is done appropriately. During the recruitment process, we spend time probing whether or not RMB Class Of is the right entry point, or whether the individual should apply directly. If this decision is made correctly, the individual only benefits from time spent on the Programme. If someone knows where they want to be, time spent rotating might be seen as a delay to the ultimate goal of becoming an established transactor in the area of preference.
Are there additional projects that we would do as a RMB Class Of group, apart from day-to-day work in the respective divisions?
Yes. RMBClass Ofs are required to get involved in extramural (strategic) projects, in addition to the work required of them as part of each rotation. RMB Class Ofs work closely with the strategists of RMB to get exposure to these projects.
Are RMB Class Ofs given any access to the senior management of the bank?
Yes. Both as a group and individually, RMB Class Ofs are given ample time with senior management. Monthly luncheon sessions are set up with leaders throughout the FirstRand Group. Should the RMB Class Of team require additional sessions, they only need to raise a hand in order to have these set up.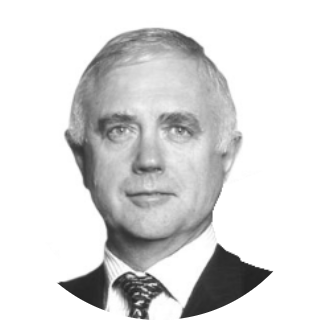 "
The purpose of the Programme was all along to employ people with good academic qualifications, but then to also encourage them to become really exceptional. It's about finding the cum laude candidates, the captains of their teams, heads of the debating society who would win the boat race in the pub afterwards. It's about finding total all-rounders and mavericks." Paul Harris, RMB Class of Founder"
Paul Harris, RMB Class Of Founder